Welcome to Stateside Elementary Media Center
Destiny: Library Resources and Book Search
(Click on image)
STES Library Tweets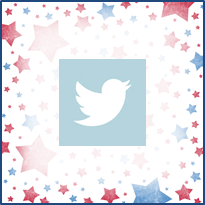 Battle of the Books 2016-2017
(click on image for the current list)
Student Checkout Information
• Kindergarten-1st grade students can check out one book every time their class comes for their library time.
• 2nd-5th grade students can check out up to 2 books at a time for a period of two weeks. Books can be renewed twice. Students cannot checkout a new book if they have any overdue books.
• Students are not charged fines for overdue books.
• They are charged fines for damaged books:
• Pencil writing on page
• Crayon/Ink blotted pages
• Food/Drink spills or water damage
• Torn pages
• Missing pages
• Broken/Missing book cover or spine
• Torn or missing barcode or spine label with call number
• Lost books (may get a full refund if book is found and returned in good condition)
• Any lost or damaged book must be paid for, either by check or cash, before a student can checkout another book. Checks are made payable to Stateside Elementary School.
NC Wiseowl Virtual Library
The NC Wiseowl Virtual Library provides all students and teachers of North Carolina with online access to essential library and information resources. It is primarily a group of online databases that have magazine, journal, and newspaper articles for research.
Home use will need a username and password. Student can pick this up in library.
Encyclopedias, Ebooks and other resources